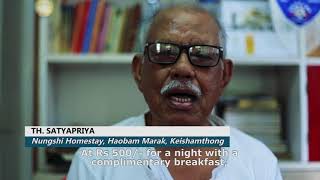 A homestay concept is where visitors get to stay with a local family and experience the day to day activities of the family. The guests are given accommodation either in the same house where the owner resides or in a separate quarter. Homestays can either be a modern and contemporary set up or traditional. The idea is for homeowners to let out their spare rooms to tourists.
Homestays are very popular among budget tourists and travelers who want to experience the culture of the local community. It provides a rich cultural and lifestyle experience to the tourists. The significance of a homestay is the active participation and involvement of the tourists in the community or the local lifestyle. It provides tourists a firsthand experience of the local culture. The affordability, a homely comfort and the opportunity to learn a new culture make homestays a huge hit among travelers.
Homestays are an important aspect of sustainable tourism and provide a means of sustainable income for the homeowners. Locals get to benefit directly leading to a larger benefit of the local community. And Manipur being a state with unique culture and traditions and a varied landscape offering has a great potential to develop and benefit from homestays. It will empower the locals to generate a sustainable source of livelihood and in return provide tourists an insight into the rich and diverse cultural heritage of the state.
Manipur Tourism, Government of Manipur has released Common Standards and Guidelines for Establishment/Classification of Bed & Breakfast Establishments, Homestay Establishments in the State of Manipur on 27th September 2020. The guidelines may be downloaded from the link below: